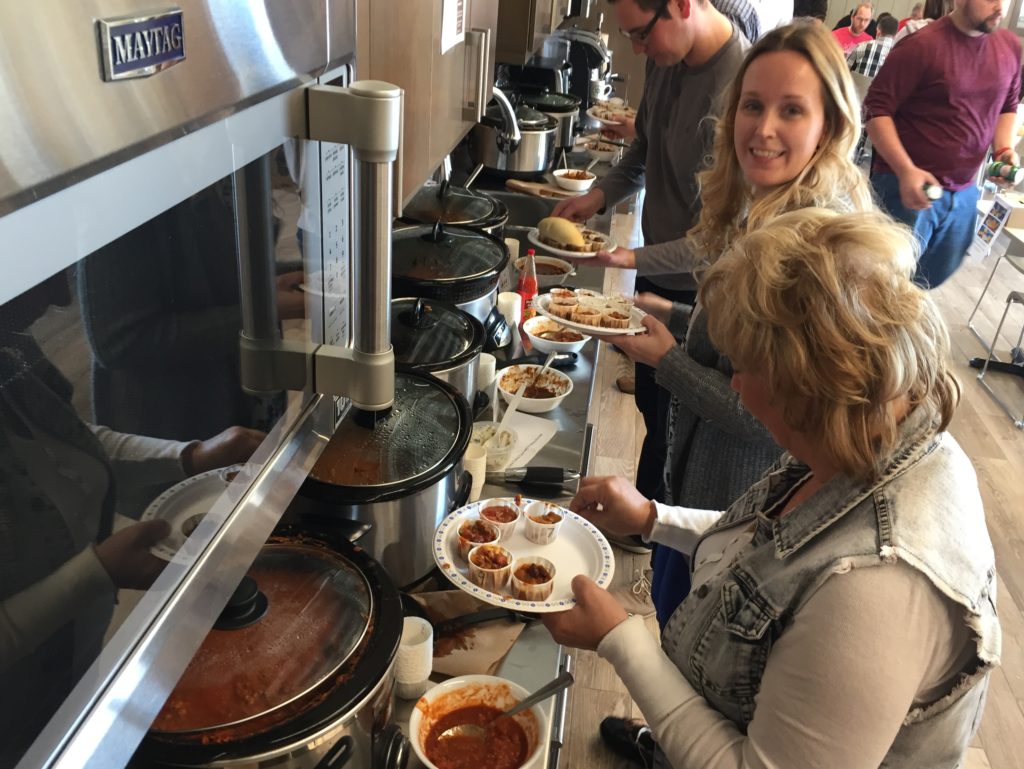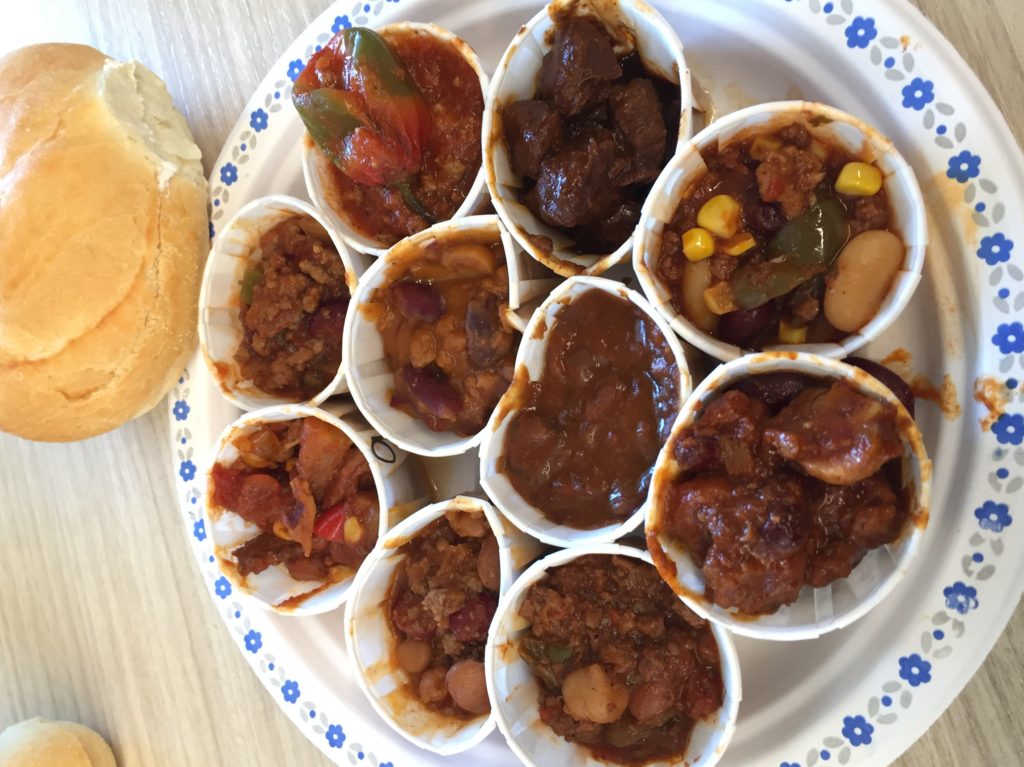 On Friday March 10th, TBT Engineering employees fended off winter by holding one of the "hottest" events of the year!  Some 90+ employees came out to try 10 different chili recipes in TBTE's First Annual Chili Cook Off!
All 10 of the chili's entered into the Cook Off were delicious – when the dust settled and the votes were counted, just 1 vote separated 1st place from 2nd!
It's great to see another successful 'employee driven' event added to our annual calendar. Until next year contestants!