TBT Engineering Employee Publishes Her First Children's Book! Official Launch This Thursday!
---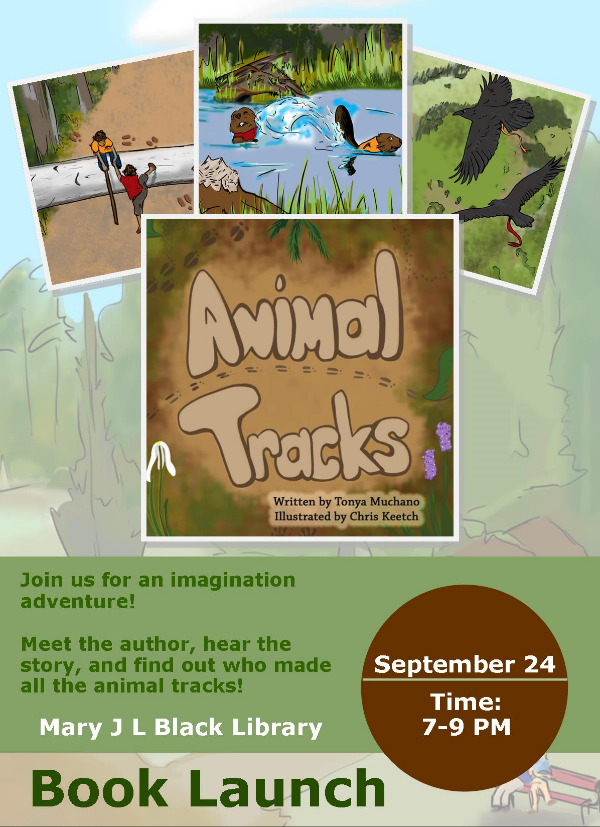 Tonya Muchano, an employee of TBT Engineering, is very excited to announce the upcoming launch of her first published book, and would like to extend an invitation to the entire community to attend the Official Launch.
The book, Animal Tracks, is an early reader storybook that follows two children who get lost in the bush behind their grandparents' house.  They use their imagination and ingenuity, with help from the animal tracks they discover along the way, to find their way home.
The Official Launch will be held this Thursday evening from 7-9pm at the Mary J L Black library. Tonya will be on hand doing a 'Storytime' style reading, talking a bit about the book and the entirely local publishing process.
There will also be some thematic activities for children, refreshments and nut-free snacks. And of course, books available for purchase.
Congratulations Tonya on your first published book… from Everyone at TBT Engineering Limited!