TBT Engineering Limited's GRAND OPENING of Fort Frances Engineering, Environmental and Legal Surveys Consultancy Office.
---
An interested and enthusiastic group of approximately 50 well-wishers representing local businesses, contractors, government and variety of other organizations joined TBT Engineering President Rob Frenette and team members from both Fort Frances and Thunder Bay to celebrate the Grand Opening of TBTE's Consultancy Office at 255 Scott Street in downtown Fort Frances. The September 12th event marked the further realization of our company's mission to provide "One Stop Shopping" for our Engineering and Surveying clients; now more directly than ever throughout the Rainy River District and beyond.  As was explained to those in attendance, TBT Engineering Limited (TBTE) is Northwestern Ontario's largest independently owned multi-disciplinary engineering consulting firm and the Fort Frances office represents the gateway to our full range of Engineering and Surveying services.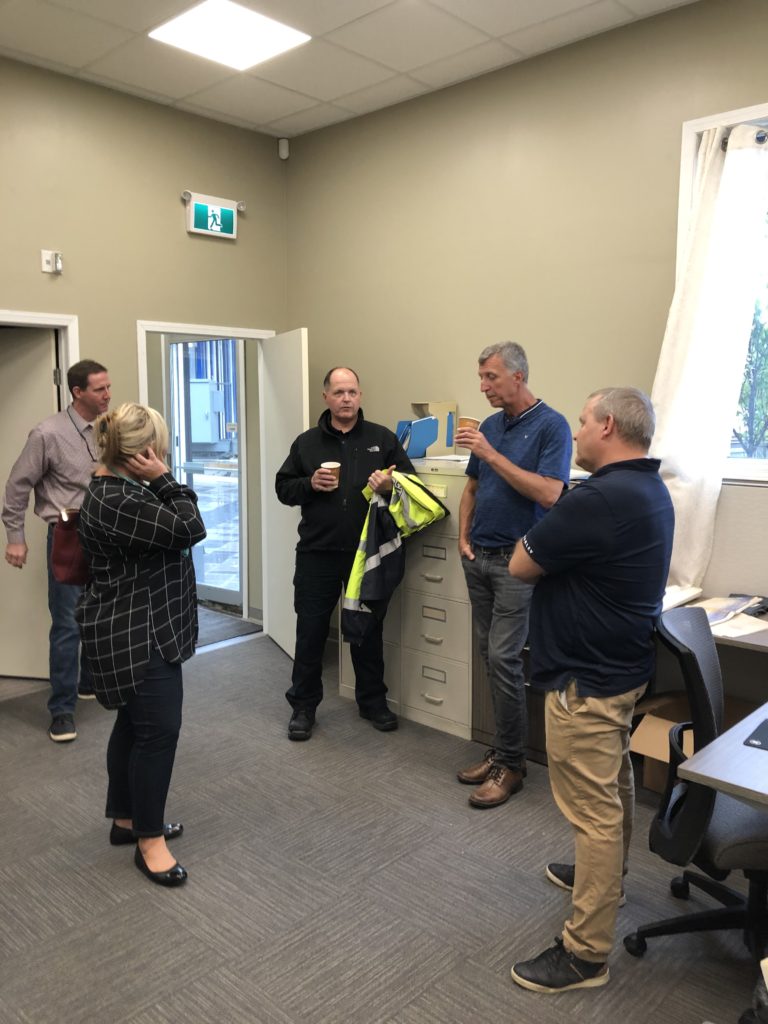 The milestone re-opening of the refurbished landmark Lloyd Building also represents an important step in the re-development of the emerging Rainy Lake Square area. The building's west exterior now features historic artifacts and images from the region. Former building owners Ruth and Ted Brockie were on hand to see the rededication of their long-time Brockie's Jewelers site under TBTE's care and these perennial pillars of the community marked the occasion with a very tangible demonstration of support as they elicited Brennan's Jewelers of Kenora to provide a dazzling set of diamond earrings as a door prize. Mike Bolstad was the lucky winner of the earrings and Lisa Brockie won the draw for a $1000 gift certificate toward TBTE Surveys services. DJ, Aaron, Murray & Heidi very much look forward to continuing to meet clients' needs from our new facility.